How many times have been totally rocking a new diet, getting results and feeling good about yourself—only to have a craving come on that is so strong, you're certain you must be possessed by demons.  You find a way to rationalize that eating these four cupcakes will somehow help you in your weight loss long term.  You tell yourself that if I just allow myself to eat this one tub of Chubby Hubby ice cream, I'll be perfect for the rest of the week.
Cravings destroy more diet efforts than any other single factor.  If you never craved bad foods, any of the thirty diets you have probably tried may have worked for you.  There are actually a number of causes for severe cravings.  In this article, I'll explain the issue that is usually responsible for cravings for most people; especially if you normally crave sugar, chocolate, carbs or salty foods.
Watch this video explaining the most common cause of cravings.
Cravings can be a touchy subject for people and a tough issue they have dealt with for years, or even decades.  Yes, there can be emotional baggage attached to cravings that goes all the way back to your first Easy-Bake Oven, or even earlier.  But if you have emotional issues and are in need of finding a way past them, understanding what I'm about to explain to you can take the difficulty level of moving past them from a ten, all the way down to a one… if you're willing to do the work to correct this one circumstance.  Here is how it works.  If a person's salts (mineral content) are low, that person can have seizures.  If a person's sugars are low, that person can have seizures.  If salts and sugars are low at the same time, that person has an even greater chance of having a seizure.  If your blood pressure is usually low, and you have other issues that can push your blood sugar very low too, that's the perfect recipe for some crazy, crazy cravings—the type of cravings where you might literally steal candy from a baby.  (I'm sure you rationalized it by saying that the baby was very whiny and did not deserve the candy.)
There are a number of circumstances that can cause blood sugars to go too low.  When a person's minerals and sugars go too low at the same time, this is the most common cause for cravings.  This is usually why people crave salty foods, sweet and sugary foods, or carbs like bread, pizza or crackers (that can be converted to sugars).  The body isn't so dumb.  If salts are low, you can buffer them by raising your sugars and you'll be fine.  The reverse is also true.  If sugars are low, you can buffer them by raising your salts.  The cravings are your body's way of helping you to raise either your salts or your sugars in order to keep you from pushing toward seizures.
Where most people think that something is wrong with them, or they just have no willpower, the truth is you can't compete with a body that knows how to get what it needs to continue functioning properly.  Does that mean that these sugars or carbs are good for you?  No; but don't you think your body would be more concerned with not having seizures than it would be with gaining weight?  Doesn't it make sense that if the body recognized a "looming seizure" that would basically shut down the whole system, it would take steps to keep that from happening?
I'm not saying that if you're craving Oreos you're about to have a seizure.  It just means the body is very defensive when it comes to having seizures, and it plans way ahead of time by sending out the signal for more things that can thicken the bloodstream and raise the minerals or the sugars.  Your body doesn't know that you have cereal in the cupboard thirty feet away.  It still operates under the assumption that you need to go out and hunt down a zebra or track down berries somewhere.  Believe it or not, the body was not designed with "Special K" in mind.
The body may be feeling a little panicked about the low resources.  The body may be sending a signal that you interpret as, "Hey… you… go to the store and get some double fudge ice cream and a box of those Nilla Wafers."  This urge doesn't mean that a seizure is about to kick in.  Even if you didn't eat anything else for another ten to twenty hours or more, you likely could still avoid a seizure.
If you've been struggling with your "relationship" with food for most of your life, you may have just received the biggest piece of information you will see in years.  Again, a lack of minerals is not always the cause behind your cravings; it's just the most common.  But the same goes for almost any craving.  If you're having a craving, your body is looking for something that it needs, and your craving is merely your interpretation of that need.  Your body could be needing fats or specific amino acids or vitamins.  The possibilities are countless.
Listen to our Kick It Naturally podcast episode on Cravings and Binge Eating by clicking the Play button on the player bar below:
The important part is learning how to figure out what your body needs, and then don't be so stingy.  Let your body have it.  That doesn't mean if you're craving a rocky road sundae that you should let your body have it.  It simply means there must be specific nutrients (or even junk that can be used in place of those nutrients) in that sundae that could help the body function better at that moment.  Since simple sugars can be very easy for the body to break down and utilize, that can sometimes be what the body screams for in a pinch.  Your body doesn't care that the sundae is going to spike insulin levels and make it so you can't button your pants anymore.  Your body is just looking for anything it can use as a resource.  Finding a way to provide your body with the nutrients that it truly needs will normally alleviate the craving for quick-fix junk, like sugar, that can come with its own set of problems.  Much of this book will teach you how to do just that—how to give your body what it needs so your body will shut up and stop screaming, "Give me Sour Patch Kids!"
The cravings can be difficult enough to deal with, but it's when those cravings result in a binge extravaganza that the situation can really take a turn.  Is it starting to make more sense as to why, once you eat a few bites of something that can lift your sugar levels, that you lose all control and have to eat the whole bag, bucket, or dumptruck full of brownie bites?  Once your body sees, "Yes, we can use that to make sure the whole system doesn't crash!  Let's bring in a crap-ton of this stuff just in case this idiot goes too long without eating again."  It's really not that you have no willpower to stop, it's just that your body knows how to put safeguards in place to ensure the system can continue to function.
To get rid of cravings, people with low salts (or low blood pressure) can raise their mineral content by:
 Using unrefined salt (like sea salt).   

 Using specific supplements.             

 Correcting any digestion problems that are keeping the body from properly breaking down food, so the mineral content can be assimilated by the body.  If you're not digesting correctly, you're not getting the minerals out of your food.
Determining the Cause of Your Cravings
The first thing to look at is your blood pressure.  You want to check your blood pressure while you are relaxed, at least 2 hours after a meal (but not first thing in the morning).  If your systolic blood pressure (the top number on most automatic blood pressure cuffs), is less than 112, that is a strong indication that you may be dealing with low mineral levels.
Considering you can pick up a blood pressure cuff at just about any pharmacy in the country for about $40, that may be an excellent investment for you.  If that's not in your budget, you can also use one of those big sit down ones you'll find at many pharmacies.  But since it's important to take the reading at least 2 hours after a meal, it's nice to have one on hand.   You'll also want to monitor your progress as you work to improve the situation.  Just about any automatic, push button model will work, but here is one I like:
Amazon Affiliate Link to Omron Blood Pressure Cuff
The next thing to assess are  digestive symptoms.  Do you have any symptoms that could indicate that you may not be properly breaking down your food?  If you can't properly break down your food, you can't pull all the minerals and nutrients out of that food.  Your body can't use a peanut butter sandwich any more than your car can run on crude oil.  Your body must break that peanut butter sandwich down into vitamins, minerals, amino acids, fats, etc.  It's these usable nutrients that your body is truly looking for.
Here are some digestive symptoms that can indicate an inability to properly break down your food:
Burping
Bloating
Constipation
Diarrhea
Acid Reflux
Indigestion
Passing Gas
Light Colored Stool
Nausea
Seeing undigested food in your stool
Food feeling like it sits in your stomach like a rock for hours
I know!  Those symptoms are very common.  It's also very common for an individual to have less than optimal digestion. Taking steps to improve those digestive symptoms will often lead to the body's ability to better assimilate nutrients.  When the body can assimilate more nutrients from the food you're eating, cravings often improve, or vanish altogether.
Understanding Digestive Issues
Below, I outline some steps you can take to improve specific digestive issues.  If at any time, you feel overwhelmed or confused, know that we have an almost free onine digestion course that will walk you through all these steps with videos and simple explanations.  We basically built it as a free course for our book readers, but we charge 50 cents to keep out all the spam registrations.  So, yes, you're going to have to spend an entire 50 cents to take that course.  You can register for that course here.
You can also download our free Digestion Assessment Guide to get a better idea of which aspects of digestion may need the most help according to the symptoms you're dealing with.  
Download Our Free Digestion Assessment Guide
Sign up to receive our free Digestion Checklist that could help you improve your digestive issues.
Understanding Digestion

The following video will help you understand how digestion is intended to work.  This is important stuff when it comes to cravings!
Most digestive symptoms can indicate the possibility of either a lack of stomach acid, or poor bile flow.  The free digestion assessment guide you downloaded above can help you determine what sides of digestion might need some attention for you.
To improve stomach acid, most people use Betaine HCL supplementation.  To improve bile flow, most people use a product called Beet Flow to help thin the bile so it can flow better.  Some individuals may also need to use either coffee enemas, or coffee suppositories to help dilate (open up) the biliary pathway so bile can move with more ease. I will explain how people use these supplements below.
Supplements & Protocols
Beet Flow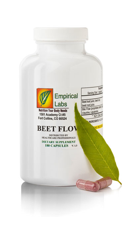 Most people use 2-3 Beet Flow per meal to help thin bile so it can flow better.   It's important to use Beet Flow, or to ensure you have bile flowing well if you're going to use HCL supplements.  It can be a good idea to make sure there is enough bile to neutralize stomach acid before you add additional stomach acid. Beet Flow is not available in stores and is only sold through qualified health professionals.  The manufacture has agreed to sell Beet Flow online on NaturalReference.com only to T.C. Hale's book and newsletter readers.
With this product, many people have reported getting a good boost when performing what is called a Beet Flow Flush.  About an hour after a meal, they take 4 Beet Flow capsules every 30 minutes, for 2 hours.  a total of 4 doses.  It seems to be an effective way to give a boost to thinning the bile so it can flow properly.
Buy Beet Flow on NaturalReference.com
Xeneplex Coffee Suppositories

Most people use these suppositories in conjunction with Beet Flow when bile flow seems to be more stubborn and more effort needs to go into correcting the problem.  Using a coffee suppository the day before, or the day after doing a Beet Flow Flush seems to be an effective practice for many people.
Buy Xeneplex on NaturalReference.com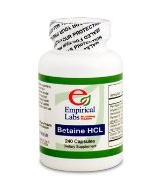 Betaine HCL
The dosage for Betaine HCL can be more complicated and it is important that you read the instructions on how it often used. HCL can be found in most health food stores.
*** HCL Warning *** If you're going to use HCL, be sure to also use Beet Flow (explained below in You Need Good Bile Flow) or a similar product.  I never allow any of my clients to use HCL unless they are also using Beet Flow.  If you don't have your bile flowing correctly and you add more acid into the stomach, you could create a duodenal ulcer or diarrhea issues.  I cover all of this in more detail in chapter four of my book, Kick Your Fat in the Nuts.  I just want to make sure you understand not to use HCL without also using Beet Flow.  It is also imperative to read How to Use HCL Supplements below before you begin supplementing with HCL.
How to Use HCL Supplements
Hydrochloric Acid (HCL), also labeled as Betaine HCL, is the most widely needed digestive supplement in my opinion.  It's also the one that comes with the most important instructions.  This is NOT a supplement you want to take willy-nilly. Here is a list of important guidelines to follow while using HCL supplements:
HCL capsules should always be taken in the middle of the meal and chased by at least one bite of food.  If the capsules were to get stuck in your esophagus and dissolve there, it could feel like heartburn.
Start by taking one capsule with a meal containing no starches.  This means avoid foods like potatoes, bread, pasta, cereal, rice, etc.  If you don't feel a warming sensation in your stomach, or any other new digestive discomfort, about twenty minutes after the meal, you know it's okay to move up to two capsules at your next meal.  You can continue in this manner until you reach a maximum of five capsules per meal.
Most people will hold at five capsules per meal for months.  However, if you begin to feel a warming sensation after your meal, you know you have taken too many capsules.  At your next meal, you can reduce by one capsule and hold at that dose until you feel a warming sensation again.  This is telling you that your body is starting to make more of its own HCL and you can begin to reduce the amount you are adding in.
Be sure to adjust your dose according to the amount of protein in each meal.  If you have a meal with very little protein, you may need to reduce the number of capsules you use with that meal.
If you experience any diarrhea or loose stool issues after you begin to use HCL, reduce what you are taking until you can improve your bile flow.  If you have more acid than your bile flow can handle, that can create a loose stool issue.  This may not mean that you don't need the acid, you may just need to improve your bile flow before you can handle more acid.  If you experience this issue, read more about loose stool issues in chapter four of my book, Kick Your Fat in the Nuts.
Some people will never feel a warming sensation and that is okay.  If you no longer feel bloated after meals and you are no longer having little burps, any reflux issues, or any digestive discomfort, you can try to reduce your dose at that time and see how you do.  You may be able to eventually reduce to zero capsules and your body will continue making enough HCL on its own.
If you experience magnified acid reflux when you begin using HCL, be sure to listen to our podcast episode on Acid Reflux below.
Buy Betaine HCL on NaturalReference.com
Download Our Free Digestion Assessment Guide
Sign up to receive our free Digestion Checklist that could help you improve your digestive issues.